Goeree-Overflakkee and Duinen van Goeree
Cycling in a unique and diversified landscape with dunes, beaches, dikes and polders.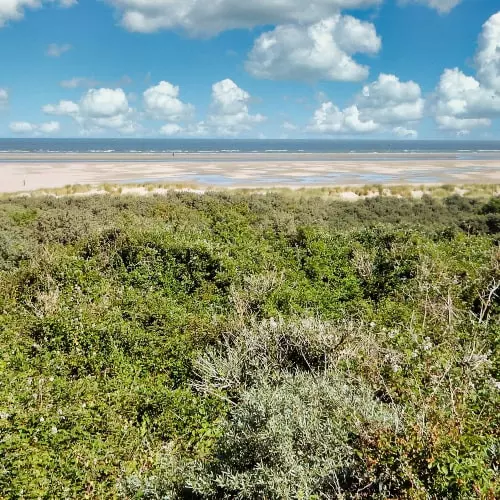 The landscape
The beaches, dunes, dykes, and polders in Goeree-Overflakkee have a great appeal to nature lovers and tourists. The island is known for its sun, sea, and tranquility, offering a variety of natural areas. The water-bound landscape of the island is shaped by dunes, dykes, mudflats, and creeks, telling the story of centuries-long battle against water. Never heard of 'schurvelingen' and 'hoagten'? These typical landscape elements can be only found here! The winding creeks, which used to bring seawater onto the land, are now home to unique plants and diverse waterfowl. And as you cycle along the meandering dykes on the south side of the island, you'll have a beautiful view of the mudflats, salt marshes, and uninhabited islets of the largest saltwater lake in Western Europe.
Coastal and Tidal Zone
Polders and Farmlands

Lakes and Ponds
Route map
Start and finish at bike node 64 on the Meester Snijderweg in Stellendam. However, this bike route is a circular tour, so it offers the possibility to start from any of the following bike nodes.
64 - 62 - 63 - 55 - 54 - 69 - 51 - 52 - 58 - 59 - 41 - 71 - 42 - 72 - 43 - 73 - 65 - 64

52
Kilometers

209
Minutes
73
Elevation meters